Leisure Events Officer
Job details
Our Organisation-
Centrally located in the Thames Gateway, Gravesham Borough Council provides a range of services to over 95,000 people and 3,000 businesses.
The Borough of Gravesham, situated in the north west corner of Kent, covers 25,000 acres of the most varied countryside in south east England.
Bordered by the River Thames to the north, it is at the heart of Thames Gateway and has a significant role to play in the regeneration of a major government growth area.
Gravesham Borough Council is committed to delivering to the community and working with us means you are part of delivering the level of growth and improvement our community needs and deserves.
The role
To deliver the council's leisure event responsibilities, by managing/operating a range of services and associated events directly and by working with others (internal and external). To assist with associated strategic planning and to act as a contact point and advocate for these services and to support the directorate's other leisure responsibilities as needed.
Main responsibilities
Undertake a range of specialist tasks including:
Coordinating the management, operation and development of the council's festivals and attractions., including partnership working where appropriate.
Assisting with the organisation of community outdoor events with other departments, officers, local organisations and external agencies.
To seek where possible external funding to support the events programme and related activities.
Management, development and supervision of shared community facilities and liaising with the appropriate community associations/organisations within the borough.
Essential qualifications/experience-
Leisure related Degree qualification or similar, significant leisure events work experience required. Full driving licence.
Desirable qualifications/experience-
First Aid Qualification, Local community event knowledge/experience
In return we offer you:
Childcare vouchers and discounts
Government-approved, tax-efficient way of paying for childcare. You can use vouchers to pay for a wide variety of childcare for children up to the age of 16. Discounts at selected retailers in the town centre and reduced membership at local Leisure Centres.
Holiday entitlement
A generous holiday entitlement, plus paid bank holidays.
Training
In-house and external training including non-qualification, Continued Personal Development (CPD), NVQ and other qualification training.
Employee Assistance Programme
The Employee Assistance Programme (EAP) is a free and confidential support service, offering you unlimited access to advice and information as well as coaching and counselling where appropriate.
Available 24 hours a day, 365 days a year, the service is there to help you manage all of life's events and support you through the challenges. Their expert advisers are there to help,
whenever you need them. Support on the telephone, online and face to face.
Cycle to work
By working with us you'll typically save between 31% and 48% of the retail cost of bikes and accessories. You can find out more on the Cycle Solutions website.
Pensions
A very secure pension scheme which both you and we pay into. More information can be found on the Local Government Pension Scheme website.
Occupational health
An on-site Occupational Health Advisor. We have an occupational health service provided by East Kent Hospitals University Foundation NHS Trust. The service is delivered by a team of health professionals who specialise in occupational medicine and deal with the relationship between your work and your health. Occupational Health also works with us to resolve any issues in the workplace and also to ensure that well-being at work is maintained.
If you would like to have an informal discussion with the recruiting manager call Adrian Hickmott, Leisure Manager on 01474 33 73 22.
Important Information-
Applicants must be able to demonstrate all essential requirements as listed in the job profile
Equal Opportunities Commitment Statement
Gravesham Borough Council is committed to creating an inclusive work environment with a diverse workforce. All appropriately qualified candidates will receive consideration for employment without regard to race, religion, gender, sexual orientation, national origin, disability or age
Please be advised that if you are not contacted within 3 weeks of the advert closing date then you have not been shortlisted. All recruitment correspondence, including interview letters and contracts of employment will usually be sent out via email.
We reserve the right to close this vacancy at any time prior to the closing date.
How to apply
Please be advised that we only accept online applications submitted through JobsGoPublic ATS
If you are not contacted within 3 weeks of the advert closing date then you have not been shortlisted.
All recruitment correspondence, including interview letters and contracts of employment will usually be sent out via email, if you require documentation/correspondence in different format such as braille or large print, please contact the Resourcing Team on 01634 332878.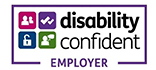 Further information on this vacancy