Senior Economic Development Officer
Job details
Centrally located in the Thames Gateway, Gravesham Borough Council provides a range of services to over 105,000 people and 3,000 businesses.
The Borough of Gravesham, situated in the north west corner of Kent, covers 25,000 acres of the most varied countryside in south east England.
Bordered by the River Thames to the north, it is at the heart of Thames Gateway and has a significant role to play in the regeneration of a major government growth area.
Gravesham Borough Council is committed to delivering to the community and working with us means you are part of delivering the level of growth and improvement our community needs and deserves.
The role – Being at the forefront of the council's actions to deliver on its ambition for sustainable local economic growth, you will work closely with council Members and officers in delivering a series of influential development and infrastructure projects which will transform the economic performance of the borough. You will engage effectively with the local business community and investors and represent the council in its dealings with its partners to bring about a more diverse, thriving and sustainable local economy. You will take a lead in organising activity and events in support of the local business community and in raising the profile of the Borough as a place for business investment. You will be actively seek funding opportunities to deliver the council's aspirations for economic growth and lead in monitoring the delivery of the GO TRADE Interreg Partnership project in support of traditional markets. You will provide an economic development perspective on other areas of the council's work, including commenting upon planning applications and preparation of the Local Plan. You will work as part of a larger team covering leisure, tourism, town centre management, Gravesend Borough Market and community safety.
Essential qualifications/experience - Degree level qualification in a related discipline and significant experience of economic development activity in a relevant context, comprising strategy development, project delivery, reporting and budget management.
Desirable qualifications/experience - Relevant higher degree qualification and/or evidence of continuous personal and professional development; membership of a relevant professional body.
In return we offer you:
Childcare vouchers and discounts
Government-approved, tax-efficient way of paying for childcare. You can use vouchers to pay for a wide variety of childcare for children up to the age of 16. Discounts at selected retailers in the town centre and reduced membership at local GCLL Leisure Centres.
Holiday entitlement
A generous holiday entitlement, plus paid bank holidays.
Training
In-house and external training including non-qualification, Continued Personal Development (CPD), NVQ and other qualification training.
Employee Assistance Programme by Care First
Care First is a free and confidential support service, offering you unlimited access to advice and information as well as coaching and counselling where appropriate.
Available 24 hours a day, 365 days a year, the service is there to help you manage all of life's events and support you through the challenges. Their expert advisers are there to help,
whenever you need them. Support on the telephone, online and face to face.
Pensions
A very secure pension scheme which both you and we pay into. More information can be found on the Local Government Pension Scheme website.
Occupational health
An on-site Occupational Health Advisor. We have an occupational health service provided by East Kent Hospitals University Foundation NHS Trust. The service is delivered by a team of health professionals who specialise in occupational medicine and deal with the relationship between your work and your health. Occupational Health also works with us to resolve any issues in the workplace and also to ensure that well-being at work is maintained.
If you would like to have an informal discussion with the recruiting manager call Simon Hookway 01474 33 72 38.
Important Information-
Applicants must be able to demonstrate all essential requirements as listed in the job profile
Equal Opportunities Commitment Statement
Gravesham Borough Council is working towards equal opportunities and welcomes applications from all sections of the community.
Please be advised that if you are not contacted within 3 weeks of the advert closing date then you have not been shortlisted. All recruitment correspondence, including interview letters and contracts of employment will usually be sent out via email.
We reserve the right to close this vacancy at any time prior to the closing date.
How to apply
Please be advised that we only accept online applications submitted through JobsGoPublic ATS
If you are not contacted within 3 weeks of the advert closing date then you have not been shortlisted.
All recruitment correspondence, including interview letters and contracts of employment will usually be sent out via email, if you require documentation/correspondence in different format such as braille or large print, please contact the Resourcing Team on 01634 332878.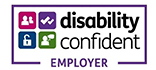 Further information on this vacancy