Parks & Open Space Manager
Job details
Closing date: 27 September 2021
The role
Responsible to the Service Manager (Housing Operations) for the strategic direction, development and efficient operations of the Council's parks, open spaces, Council owned estates and grounds maintenance/ gardening service
This is an excellent opportunity for the right candidate, if you think that you are up to the challenge and that this is the sort of role within which you can excel and develop; we look forward to hearing from you.
Main responsibilities
To lead, motivate and develop the teams through effective performance management to ensure service objectives are met whilst ensuring the resource is deployed in the most efficient and productive manner.
To support the development and implementation of strategies and site action plans, research industry best practice, identify service improvement proposals and update policies/procedures in response to Council priorities and legislative changes in relation to parks, open space and estates.
To work effectively with internal colleagues and external partners to plan for and oversee delivery of parks/ open spaces or estates capital infrastructure projects, new facilities and children's play improvements.
To ensure the Councils meets its statutory and safety obligations in respect of all areas within the remit of the service including tree management, play and sports facilities and equipment inspection and remedial works, ensuring so far as is reasonably practicable, the safety the public when using the Councils facilities, and ensuring COSHH and Risk Assessments are carried out and updated as necessary.
To instil a culture of high quality customer service and responsiveness across the parks, open space and estates service and be the senior point of contact for service requests, complaints or concerns from residents and Councillors, investigating and responding in a timely manner and where appropriate implementing subsequent service improvements.
To provide technical advice to colleagues on parks, open space and estate related issues for example tree management, CCTV systems and contribute positively to the corporate management and service planning within Housing.
To ensure that a comprehensive register of the horticultural assets on Council land is maintained and that relevant inspections and maintenance is carried out.
Development and implementation of an open spaces strategy for the Borough.
Development and implementation of a Biodiversity and Tree Planting Programme
To collate and monitor performance indicators both national and local
Responsible for the revenue and capital budgets
Maintain an up to date knowledge and understanding of changes to environmental legislation and regulations to ensure compliance with relevant legislation in all enforcement action taken.
To review and comment on the landscaping and horticultural maintenance elements of Planning Applications.
Essential qualifications/experience-
Innovative ideas to review and analyse situations, procedures and systems recommending and implementing changes where appropriate.
Experience of monitoring standards of service delivery, safety and performance and implementing service improvements
Significant direct experience in the operational delivery, management and strategic development across a range of related service areas. This will include direct experience in line management of staff, contract and procurement procedures, budgetary control and planning and financial management
Relevant qualification to area of work
Well-developed written and verbal communication skills, including the ability to right and compile strategies, reports etc
Ability to read and understand maps and plans
In return we offer you:
Competitive salary
Generous pension contribution
Van
Childcare vouchers and discounts
Government-approved, tax-efficient way of paying for childcare. You can use vouchers to pay for a wide variety of childcare for children up to the age of 16. Discounts at selected retailers in the town centre and reduced membership at local Leisure Centres.
Holiday entitlement
A generous holiday entitlement, plus paid bank holidays.
Training
In-house and external training including non-qualification, Continued Personal Development (CPD), NVQ and other qualification training.
Employee Assistance Programme
The Employee Assistance Programme (EAP) is a free and confidential support service, offering you unlimited access to advice and information as well as coaching and counselling where appropriate.
Available 24 hours a day, 365 days a year, the service is there to help you manage all of life's events and support you through the challenges. Their expert advisers are there to help,
whenever you need them. Support on the telephone, online and face to face.
Cycle to work
By working with us you'll typically save between 31% and 48% of the retail cost of bikes and accessories. You can find out more on the Cycle Solutions website.
Pensions
A very secure pension scheme which both you and we pay into. More information can be found on the Local Government Pension Scheme website.
Occupational health
An on-site Occupational Health Advisor. We have an occupational health service provided by East Kent Hospitals University Foundation NHS Trust. The service is delivered by a team of health professionals who specialise in occupational medicine and deal with the relationship between your work and your health. Occupational Health also works with us to resolve any issues in the workplace and also to ensure that well-being at work is maintained.
If you would like to express an interest and have an informal discussion, please call 01474 33 75 22
Important Information-
Applicants must be able to demonstrate all essential requirements as listed in the job profile
Equal Opportunities Commitment Statement
Gravesham Borough Council is committed to creating an inclusive work environment with a diverse workforce. All appropriately qualified candidates will receive consideration for employment without regard to race, religion, gender, sexual orientation, national origin, disability or age
Please be advised that if you are not contacted within 3 weeks of the advert closing date then you have not been shortlisted. All recruitment correspondence, including interview letters and contracts of employment will usually be sent out via email.
We reserve the right to close this vacancy at any time prior to the closing date.
How to apply
Please be advised that we only accept online applications submitted through JobsGoPublic ATS
If you are not contacted within 3 weeks of the advert closing date then you have not been shortlisted.
All recruitment correspondence, including interview letters and contracts of employment will usually be sent out via email, if you require documentation/correspondence in different format such as braille or large print, please contact the Resourcing Team on 01634 332878.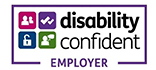 Further information on this vacancy